The Montblanc 1246 is a gold-plated piston filler with an 18k gold nib that was made in Germany between 1971 and 1977. The barrel and cap are chased with a striped pattern.
According to the discussion on this page, the 1246 had two variants, distinguishable by the feeder. This pen was probably made between 1971 and 1974, since it has the earlier design, seen below.
Like the 74 and the 14, the 1246 has an faceted, coloured ink window, which also includes a spring ring with three small protrusions that are used to hold the cap seated.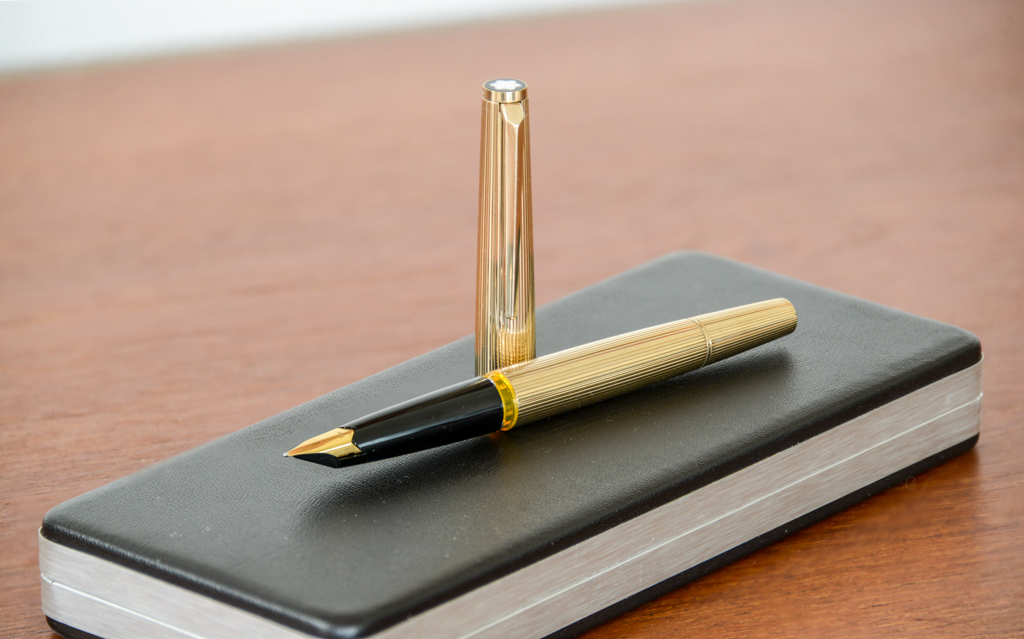 Total weight: 22.0  g
Body weight: 12.8 g
Total length (not posted): 123.5  mm
Total length(with cap): 135.3 mm
Barrel max diameter: 11.6 mm
Cap max diameter: 11.8 mm
V2020022