The Montblanc 74 pen is identical to the Montblanc 14 "Bishop's hat" – the only difference between the two is the rolled gold cap on the 74.
This pen required a minimal amount of cleaning and polish. However, the fluted plastic ring on the ink window was missing – so I had to go searching for a spare part. Lucky for me, there are people on eBay who have such a specific part in stock… And, so now the pen is complete again.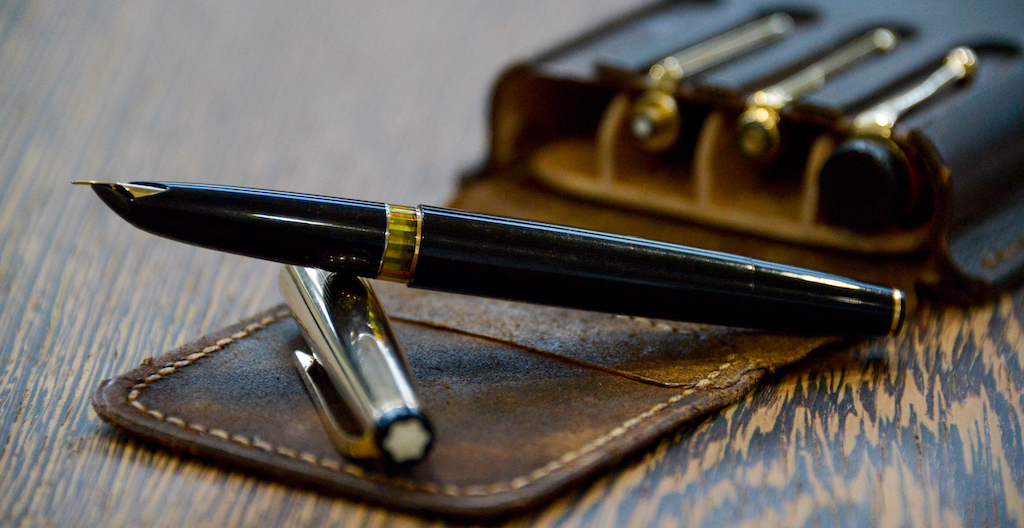 The 74 is shown here in a leather pen case that I made for myself. In the case is a Montblanc mechanical pencil, a brown Parker Falcon 50, and a Parker Duofold Junior.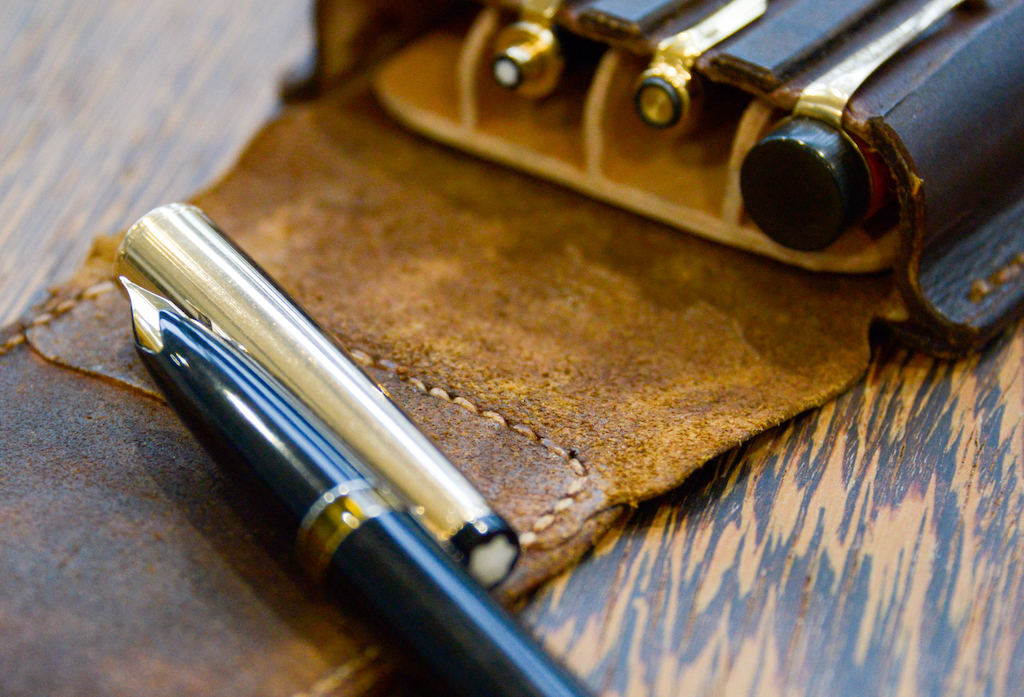 The 74 with the so-called "butterfly nib" started production in 1959 so this pen dates back to somewhere around the early 1960's. There's a little more information about the 14 on this page. For more information, Andreas Lambrou's "Fountain Pens of the World" is a good start.
Total weight: 18.9  g
Body weight: 9.9 g
Total length (not posted): 123.4  mm
Total length(with cap): 135.9 mm
Barrel max diameter: 12.2 mm
Cap max diameter: 12.4 mm
V2020002