Penol first released their "de Luxe" model as their high-end pen around 1936. There were 4 variants of the pen, from largest to smallest: the "A.O", "B.O." "C.O." and "O" versions, with variations within each line over the length of the production.
This "B.O." pen is the coral red model with the Penol "Aëro" filler design (meaning that there is a transparent / translucent portion of the barrel that aligns with a similar portion on the section, resulting in an ink window in a button filler. This combination of design features indicates that this pen was probably made between 1940 and 1942. Unlike many Penol pens, the date of manufacture is not stamped on the de Luxe pens.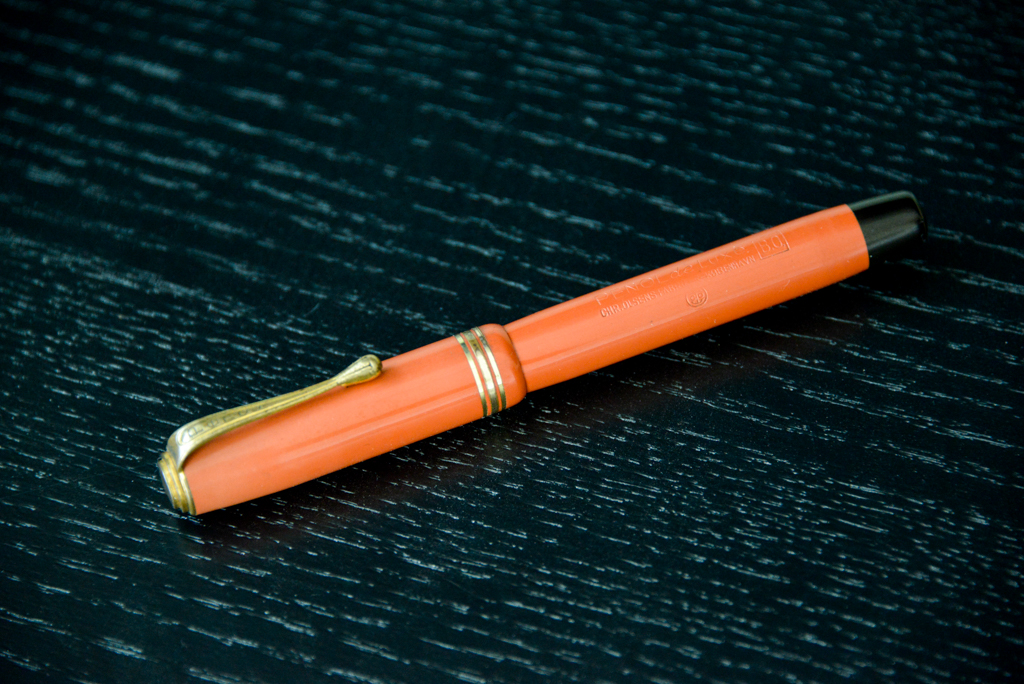 There were three nib variants on the Penol de Luxe. This pen has the two-toned gold and platinum version with the upside-down V as can easily be seen in the photo above.
Length, capped: 128.6 mm
Length, uncapped: 117.7 mm
Barrel diameter: 11.8 mm (max)
Cap diameter: 13.6 mm (max)
Mass, capped: 17.6 g
Mass, uncapped: 9.3 g
V2018068