The Montblanc 252 was probably made in the 1950's in Germany. It's a small-sized piston filler with a rather unique-looking gold nib. It was designed by Albrecht von Goertz, a German-American who primarily designed cars for manufacturers such as BMW and Toyota.
The pen is one of a series – the 252, 254, and 256 – all with the same basic design, but different sizes. The pen has a tapered section and light blue ink window. It's made of thermoplastic with gold trim, and this one is suffering from some brassing on the cap bands. Typically, the 25x series is known to have hairline cracks in the cap, however, this one doesn't.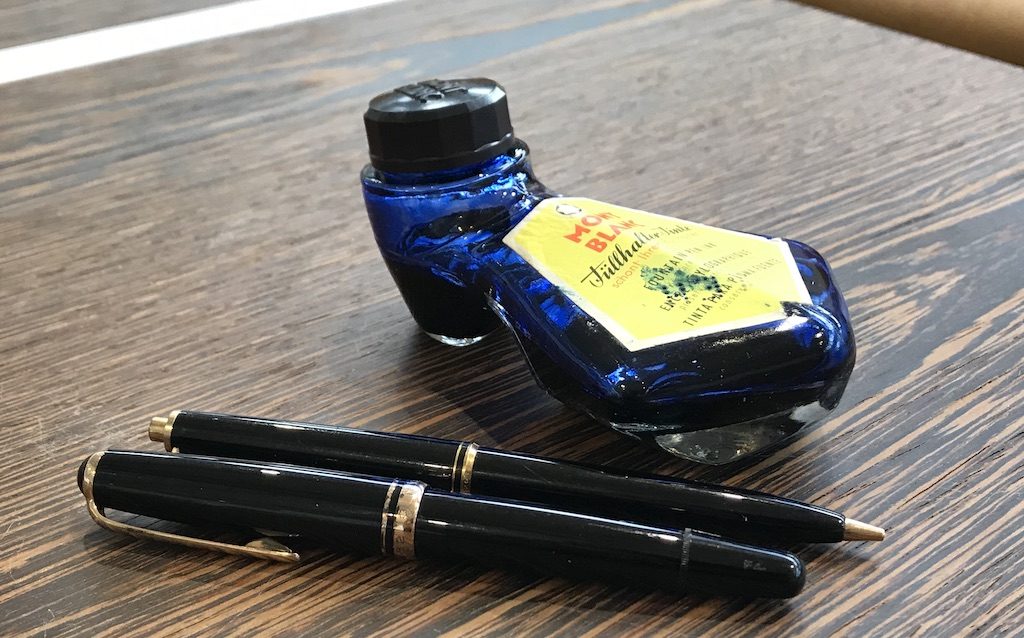 The 25x models didn't last long due to the unusual design of the so-called "wing" or "butterfly" nib. The design of this nib was an attempt to create a nib with a fair amount of flex, but without the tines spreading too far apart as can be the case with a convex curved nib, meaning that an increased ink feed was not necessary. This was achieved by making the nib flatter than usual, but adding strength using side walls.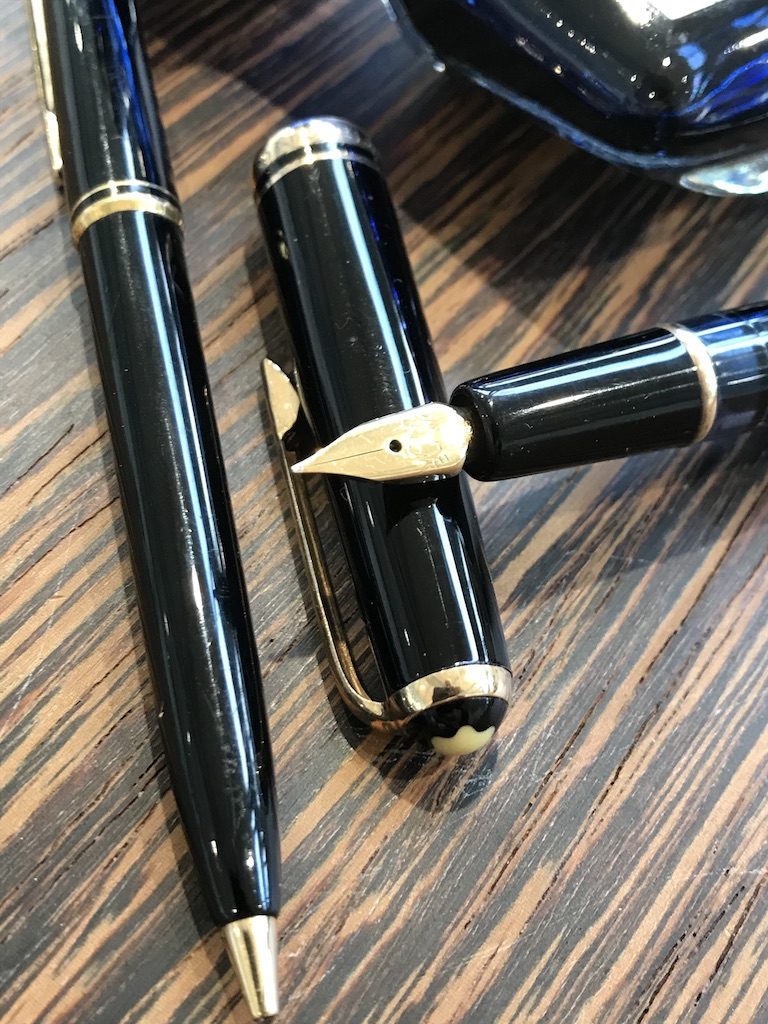 This one is pictured with a 261 mechanical pencil (from the 1970's) and a vintage bottle of Montblanc ink.
Total weight: 17.2 g
Body weight 10.5 g
Total length (not posted): 109.9 mm
Total length(with cap): 124.1 mm
Barrel max diameter: 11.5 mm
Cap max diameter: 13.0 mm
V2019046