Wahl Eversharp Gold Seal Personal Point
This Personal Point, probably from 1929, has a Gold Seal flexible nib, but is otherwise quite different from this one. The barrel does not have an aluminium lining, and is probably made of celluloid instead of ebonite (although the section on this pen is definitely ebonite…).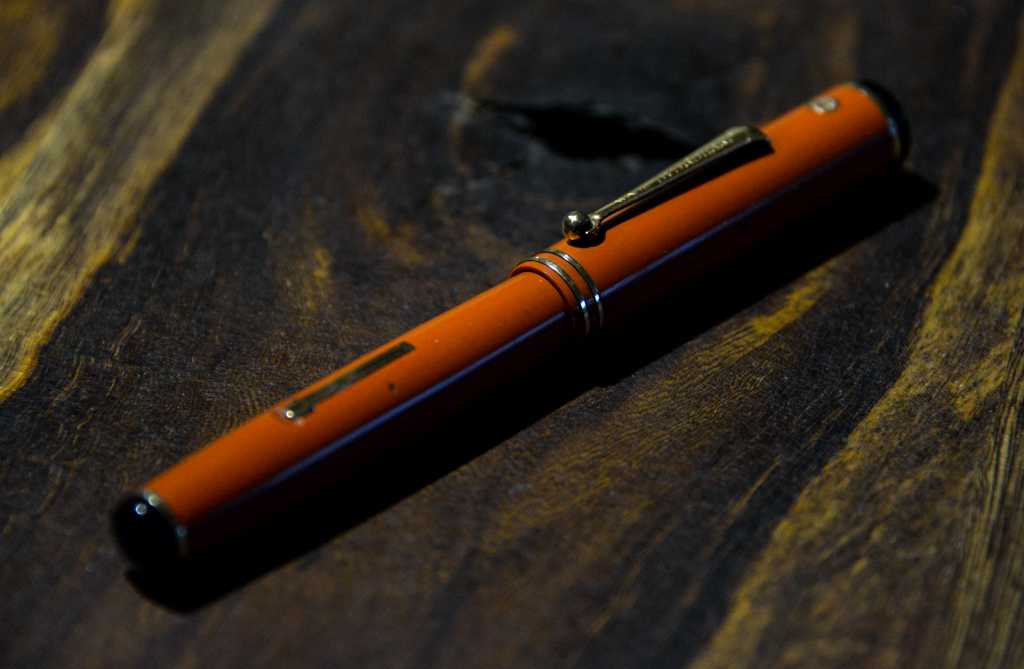 The Personal Point concept was that the nib and feeder were held in a collar that screwed into the section (similar to the Esterbrook system which was introduced later) – so you could choose your nib independently of the pen you preferred. The pen itself was available in a range of colours and styles – and the pen was assembled for you when you purchased it.
Total weight:18.8 g
Body weight 10.5 g
Total length (not posted): 124.6 mm
Total length(with cap): 133.3 mm
Barrel max diameter: 12.5 mm
Cap max diameter: 13.7 mm