Liberty was one of the smaller, second-tier fountain pen manufacturers in Denmark. It's not difficult to find an "Original Liberty" at a flea market or antique dealer here.
The Kollegie Pen is a little more difficult to find. It sports a design that gives it the appearance of a hooded nib with a clear plastic feeder. There are four circular ink windows that might have been designed by someone inspired by the underwater base in The Spy Who Loved Me…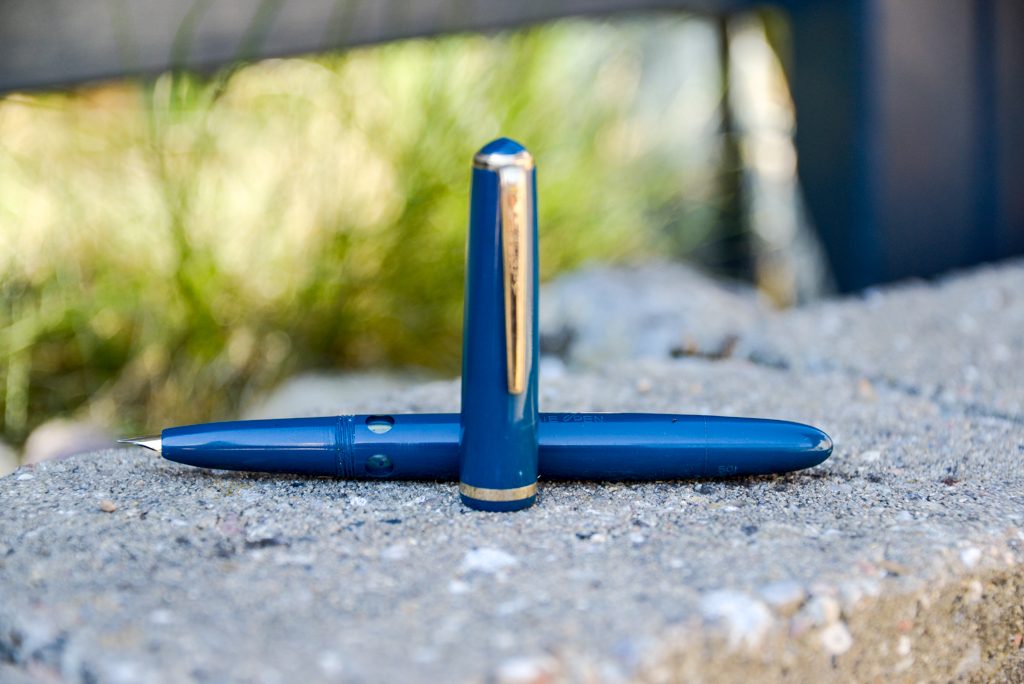 This pen has an Extra Fine nib with very little, if any flex – not surprising given the short distance from the section to the tip of the nib.
Total weight: 11.6 g
Body weight: 8.4  g
Total length (not posted): 122.8  mm
Total length(with cap): 131.2 mm
Barrel max diameter: 11.4 mm
Cap max diameter: 13.1 mm