Sheaffer Craftsman 350 – #33 nib
Sheaffer started production of the Craftsman model in the 1930's, with various models being produced until the early 1950's. This was back in the day when the price of the pen was stamped directly on the barrel. This one is marked as a "350" – meaning that its price was $3.50.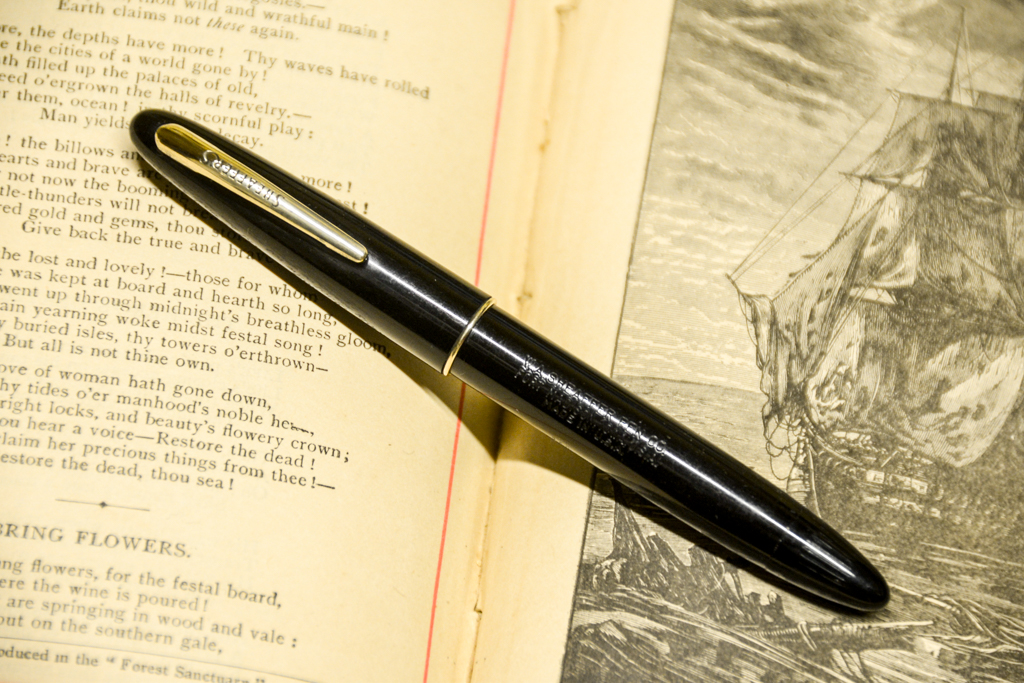 This one is a vacuum-filler as can be seen in the photo below, and was therefore made sometime between 1945 and 1947. The thread in the blind cap is slightly worn, so, although it can be secured to the barrel, it can come dislodged easily. The vacuum system works perfectly and the #33 nib is in excellent condition.
For more information regarding the history of the Sheaffer Craftsman model, see Richard Binder's page.
V201776