In the mid-1930s, Penol introduced two faceted models, the 8K (for "kanter", the Danish word for "edges") and the smaller 3K. In 1937, the 3K was updated to have a flat topped-cap, which remained in production until about 1939. This is an example in the marbled burgundy option.
This pen has Penol's Aëro-filler mechanism, which combines the convenience of an ink window with the simplicity of a button filler.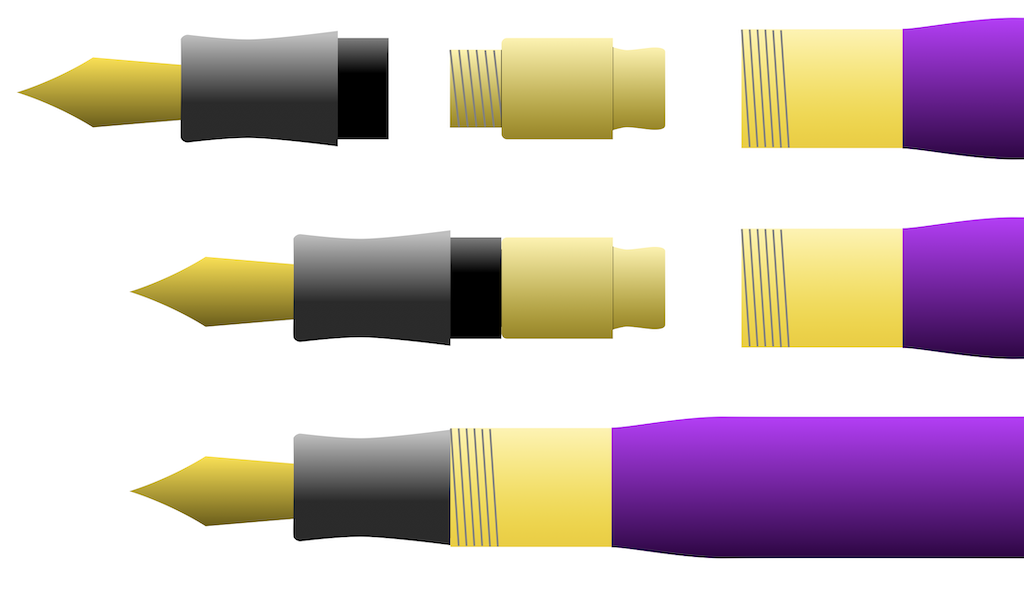 This is executed by extending the section with a transparent tube that acts as a connector between the section and the latex ink sac. When the section is mated with the barrel, the transparent portion aligns with a transparent portion at the top of the barrel, as shown above.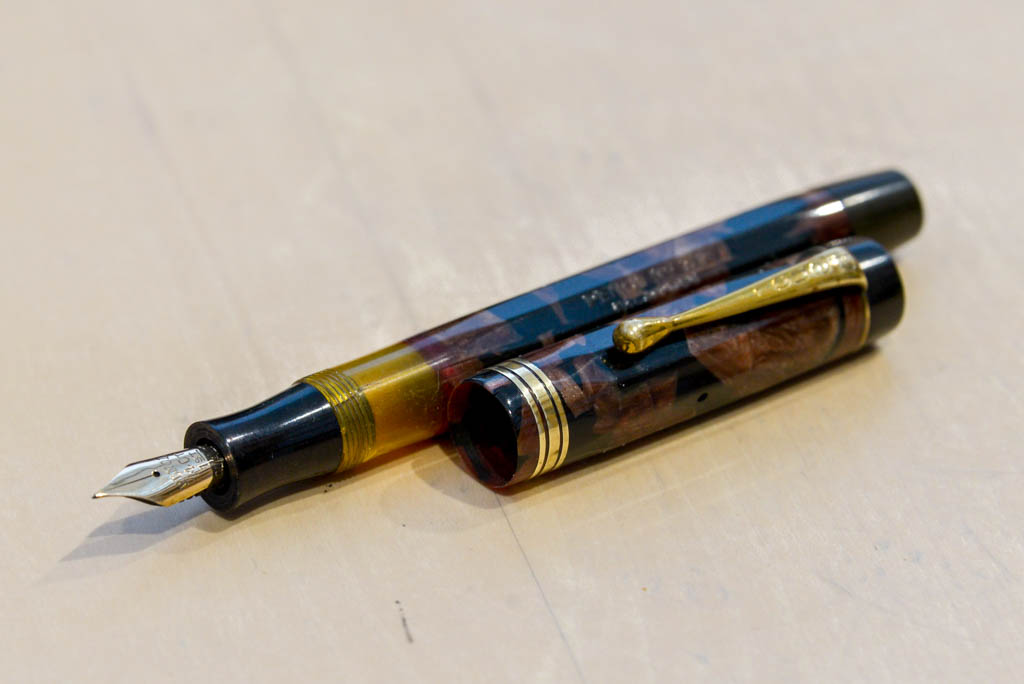 As can be seen in the photo, the ink window has become brittle in the past 85 years. In fact, the crack that can be seen in the photo is just the tip of the iceberg… Sadly, the opposite side of the threaded portion was completely broken off, so this pen will not be in a usable state again.
In addition, although the nib in it is a Penol 14K gold nib, this may not be historically correct. When I found the pen in a flea market, it had was sporting a Montblanc, albeit with a broken tip.
Total weight: 13.8 g
Body weight: 8.3 g
Total length (not posted): 117.4 mm
Total length(with cap): 128.5 mm
Barrel max diameter: 11.8 mm flat-to-flat
Cap max diameter: 13.1 mm flat-to-flat
V2021027