This is a prototype for a new design, made of grenadilla and brass. In this one, I've hidden the section inside the brass portion of the barrel to arrange that the threads for attaching the cap are on the interior.
This pen has neither a roll stop nor a clip. The design is intended to be a "clean" cylinder. The cap is turned out of solid brass, as is the top portion of the barrel. When capped, it's quite top-heavy, however the bulk of this mass is in the cap, so the pen is still balanced when writing.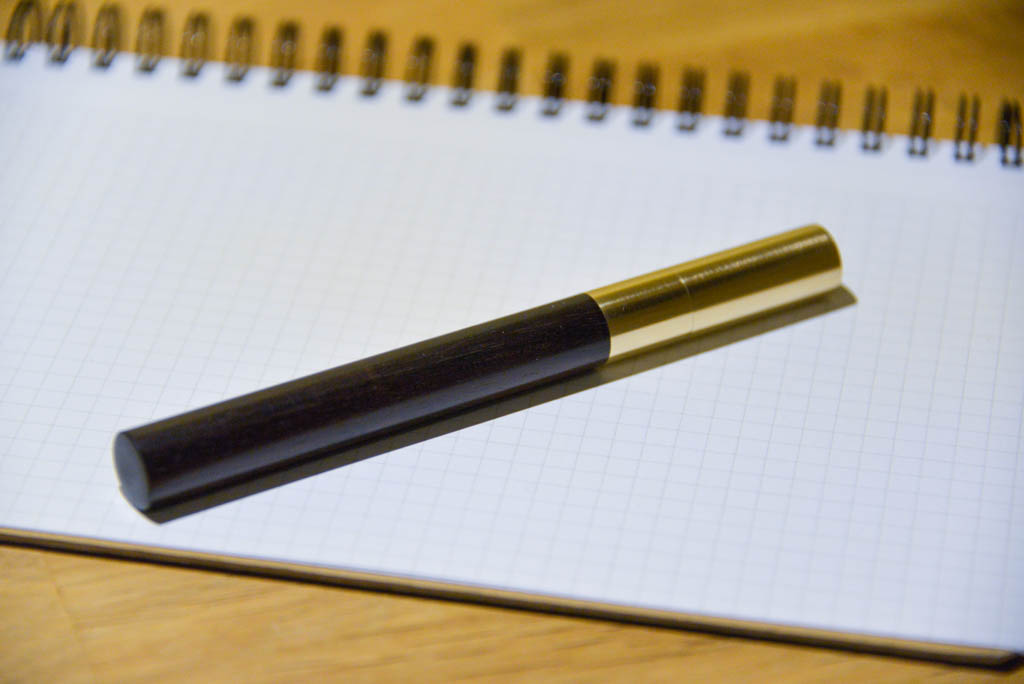 Of course, the pen is not postable, since there are no matching threads on the end of the barrel. However, this is intentional not only for the design, but also because the cap is simply too heavy, and would unbalance the pen if posted.
It's currently fitted with a Bock extra fine nib
Total weight : 37.1  g
Body weight : 19.5 g
Total length : 126.5  mm
Total length(with cap): 134.0 mm
Barrel max diameter: 12.8 mm
Cap max diameter: 12.8 mm