This is a Danish-made 244 in dark green marbled celluloid with an integrated ink window, made between 1941 and 1954. Following the numbering system of the time, this means that it is a midrange pen, with a piston filler and a #4 nib with a nice flex.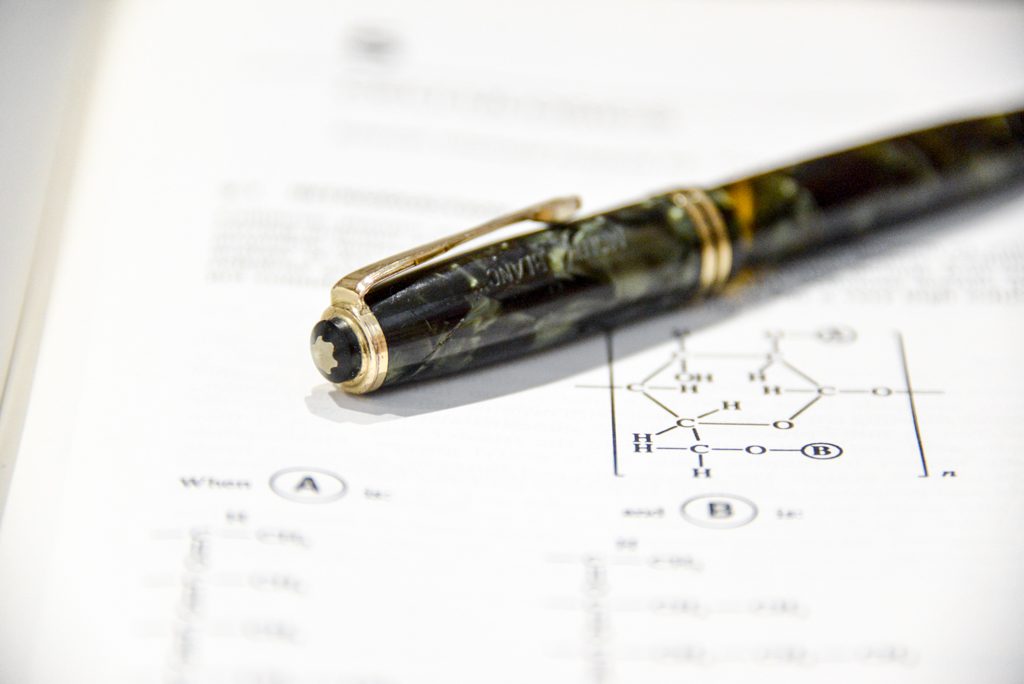 This pen is in good condition externally, but needed a lot of work internally. The cork gasket in the piston has been replaced with a new one following this procedure and this procedure. Due to some shrinkage of the inside of the piston cylinder, I had to slightly sand the shaft to ensure that it could move in the barrel.
As can be seen in the above photo, the cap bands are slightly loose – enough to move, but not so loose that they fall off.
Total weight: 17.5 g
Body weight: 11.5 g
Total length (not posted): 111.7 mm
Total length(with cap): 123.3 mm
Barrel max diameter: 11.8 mm
Cap max diameter: 13.3 mm
V201902